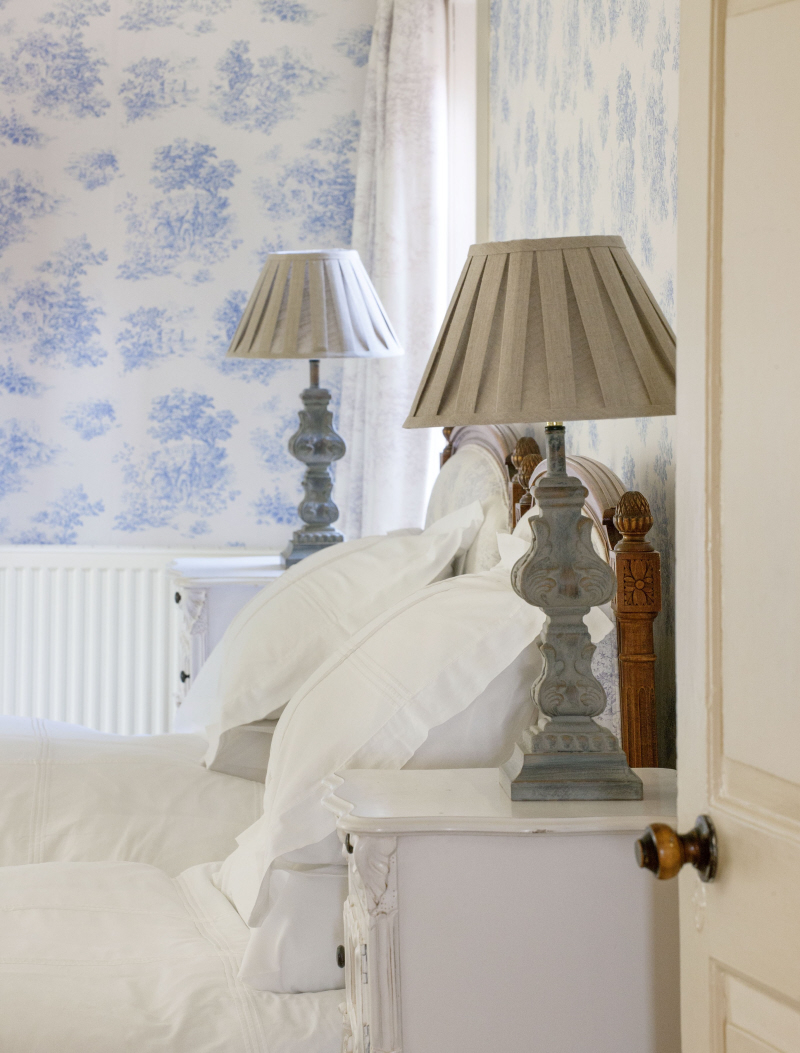 Rooms
Bedroom 1 – Super-king Double with ensuite bath & overhead shower
Bedroom 2 – Twin /Super-king with ensuite bath & overhead shower
Bedroom 3 Standard Double with ensuite large walk in shower
Each of our bedrooms has been individually decorated with attention to style, beauty and comfort. All rooms have the luxury of beautiful views which can be seen though the vast sash windows while enjoying the coziness of the beds which are adorned with luxury cotton sheets & goose down duvets.
A range of different teas, ground coffee and bottled water are placed in the bedrooms for your enjoyment. Every room is equipped with a television, USB charging point and free Wi-Fi is available throughout. (Wi-Fi is best accessed from the dining room)
All our bedrooms may be booked as part of your wedding reception booking.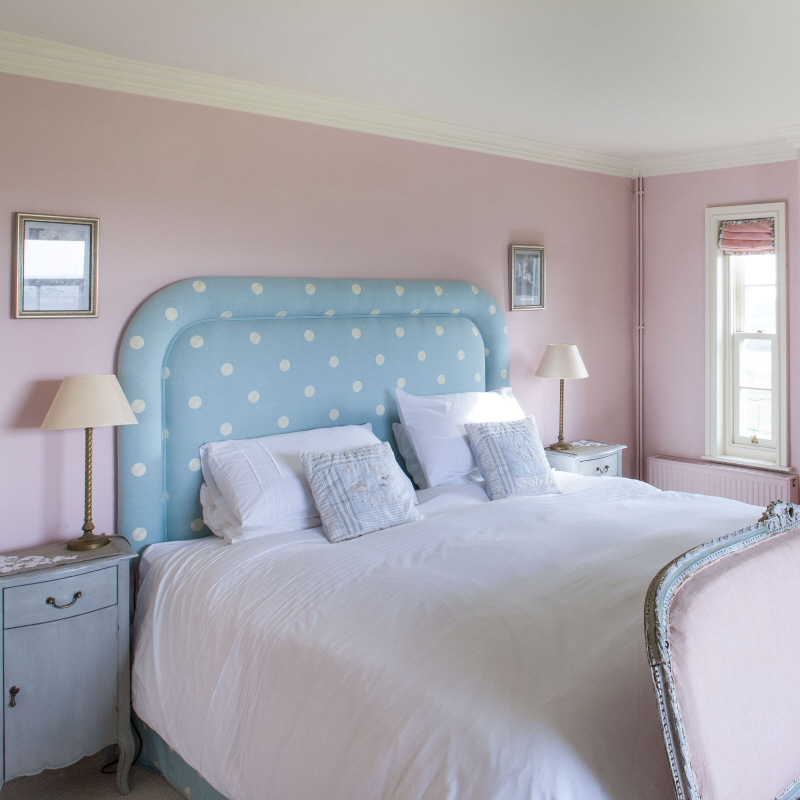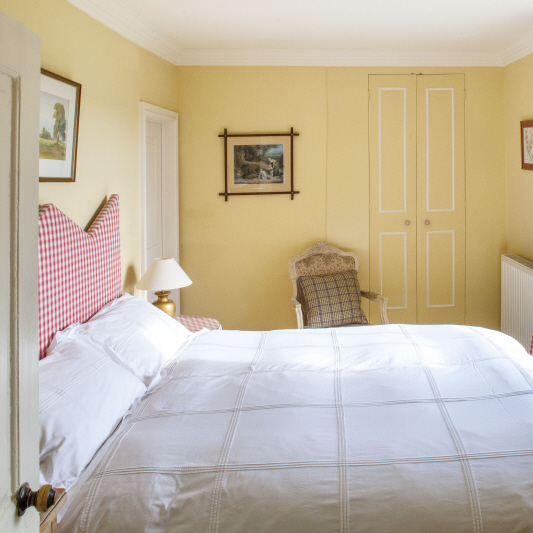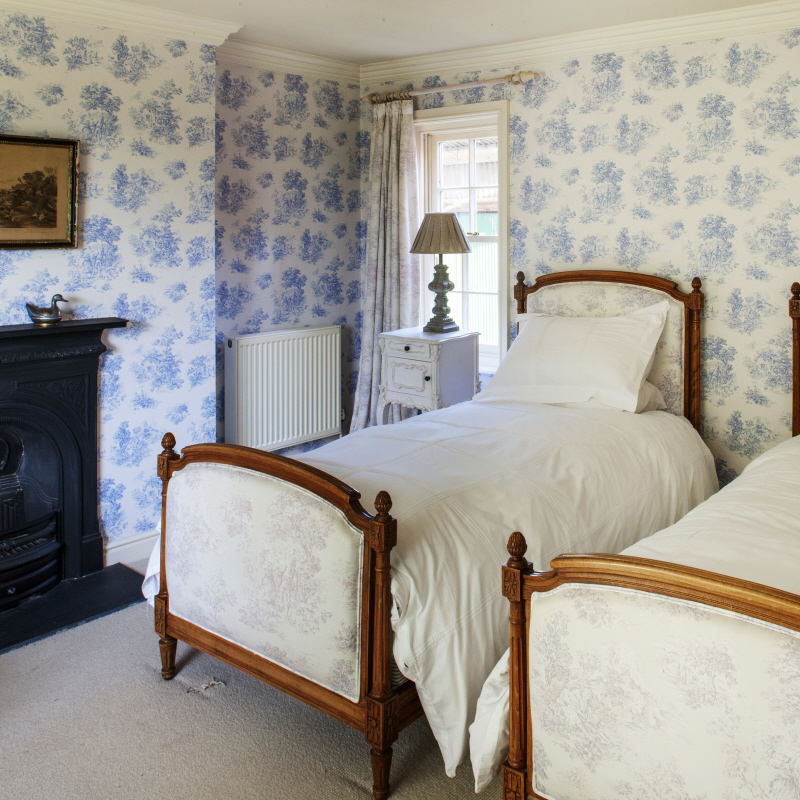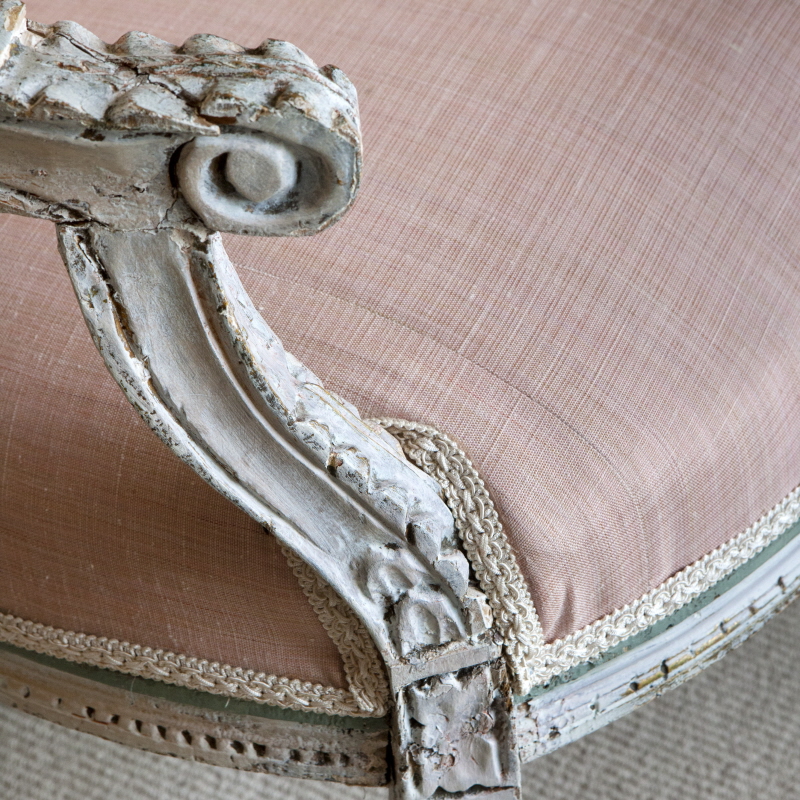 Bath & Shower Rooms
The bath and shower rooms, adjoining our bedrooms, have also been individually designed, but while their colour and exterior features are of the period, their facilities are ultra modern. Powered showers, gleaming baths and plenty of hot water to soak in.
Each bath room has a selection of high quality Eco friendly, shampoo, shower gel, & moisturiser for your use.
Brills Farm has 3 bedrooms in total and all 3 are ensuite and totally individual.
The bedrooms hold a maximum of two persons in each room.