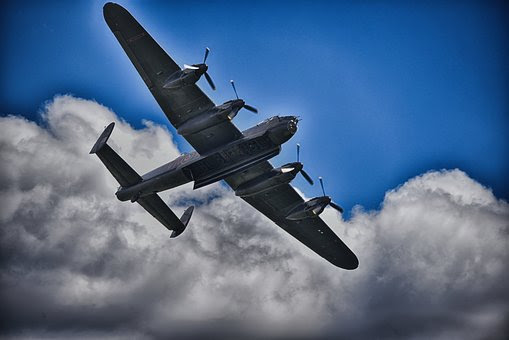 BOMBER COUNTY GATEWAY – OUR ENTRANCE TO LINCOLNSHIRE – OUR HISTORY
The White family are incredibly proud that the Trustees of the Bomber Gateway Trust, www.bombergatewaytrust.co.uk have been awarded planning permission to build a life size replica of a Lancaster Bomber on Brills Farm.
This amazing sculpture will sit on top of the hill a few hundred metres from the house & is on the location of the flight path home for bombers returning back from missions to their base at Swinderby airfield 2 miles away.
The project was born from a long chat over a bottle of wine with two guests who came to stay at Brills Farm while looking for a new home to buy in the area. Ken (our guest) who is an engineer & his wife Nicola were to become our neighbours across the fields.
Ancestry
During this chat the topic of Sophie White's family ancestry came up. Sophie's Great Great Grandfather was a gentleman named Frank Hedges Butler. He was a great entrepreneur & adventurer & along with his daughter Vera Hedges Butler & Charles Rolls of Rolls Royce, they founded the first ever "Aero Club" of Great Britain. This then became the "Royal Aero Club" & finally the "Royal Air Force".
A Proud Welcome
These strong historical connections to the RAF & the fact that Brills Farm lies on the gateway to Lincolnshire, combined with Kens vast knowledge & experience as an engineer led to the conclusion that we should construct a commemoration in the form of a sculpture. This would stand proudly to welcome everyone to Lincolnshire & remind those who see it, not only the huge importance of Lincolnshire as an RAF county but of all those men who flew such important missions for us in WWII & gave us the wonderful country we live in today. The entire funding for this project has come through crowd funding & has been given huge support not only by business large & small but also by the local councils & many, many, individuals. We are so touched by the local fundraising that has been done on behalf of our Bomber project. www.justgiving.com/crowdfunding/bombercountygateway
We were lucky enough to be joined by many of the remaining RAF veterans for our Ground Breaking Ceremony here at Brills Farm earlier this year. We are as of October 2018 about to lay the foundations for the start of construction. Steel has been delivered to site & the excitement begins.
Information
For more information & current updates please go to www.bombergatewaytrust.co.uk & like it on www.facebook.com/bombercountygateway